Deep into that darkness peering, long I stood there,

wondering, fearing, doubting,

dreaming dreams no mortal

ever dared to dream before.

~ Edgar Allen Poe's The Raven (1844)

This is one of my favorite times of the year. A day to revisit childhood fears, dress in outrageously scary costumes, watch a couple of horror flicks, read a scary book,  drink Witches Blood with devilish sweets, and fear in my heart.

INGREDIENTS
1/2 cup cherry schnapps
1/2 cup vodka
1 cup whiskey
1/3 cup fresh lemon juice
4 cups cherry soda
Stir and serve in a champagne flute. Garnish with a cherry.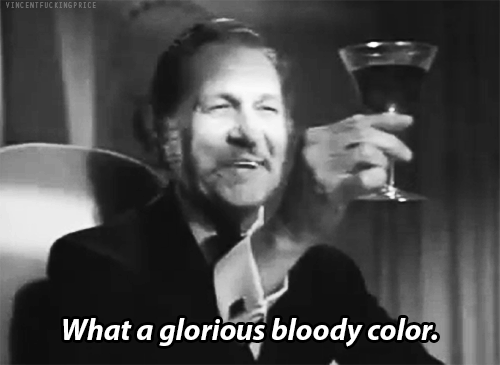 What will you be watching this Halloween? These are a few of my favorites, but the list could go on forever.
I'm dying to check out this new Asian flick, Kuntilanak 2.
If you're looking for a short supernatural read, check out my book RAVINE LEREUX available at Amazon.com.
Olivia and Edward Lereux live a quiet life with their chocolate Border collie, Axel in a picturesque cottage flanked by Maine's blustery cliffs, far from town and people. Outwardly, their lives appear normal, but they're not ordinary people. The Lereux family is cursed with something that has claimed their ancestors for many years.
When Ravine Lereux receives a distressing letter from her Uncle Edward, she must return to a place she swore never to return, a place that's haunted by something, an abnormal presence she feared as a child. Now she must face it again. As she races to the aid of her aunt and uncle, she makes an unsettling discovery about herself and her family.
Have a Bloody Wonderful Halloween!!