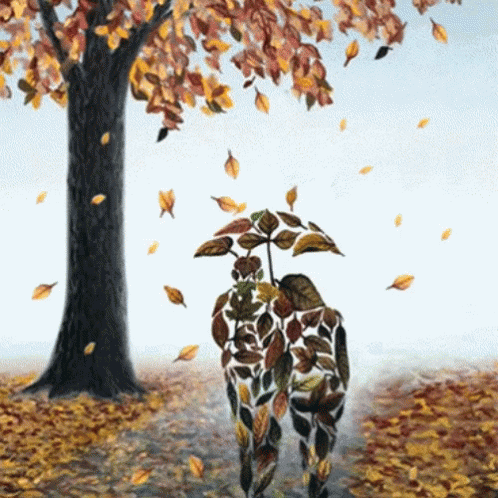 Yoo-hoo?! Hey, I got lost again in my writing, reading, and research. Thought I'd pop in and see what everyone's up to. I'm excited the autumn season is quickly approaching. I can literally smell pumpkin lattes, colorful foliage in the air, and feel a crisp breeze on my face. As a young girl, I loved the sensations of autumn. I would sit on the porch wrapped in a sweater and let autumn invigorate my soul. Aww! Can't wait. I think I'll get an early start and make a perfect pumpkin spice latte today. Here's a quick and easy recipe.
Pumpkin Spice Latte
Ingredients
2 cups unsweetened almond or coconut milk
2 tablespoons pumpkin puree
2 tablespoons maple syrup or to taste
¼ teaspoon ground cinnamon
⅛ teaspoon ground nutmeg
⅛ teaspoon ground ginger
1½ cups hot strong coffee
Instructions
Add the milk and pumpkin together in a small pot over medium-low heat. Bring the mixture to a simmer, whisking frequently.
Add the remaining ingredients, maple syrup, cinnamon, nutmeg, ginger, and whisk to a froth.
Pour the mixture over two mugs of coffee and serve hot.
Current WIP
I've been lost in the aisles researching ancient Iroquois culture for book two of my upcoming trilogy.
I'm enjoying the traipse through history and learning about the Iroquois people, especially their knowledge of natural medicinal herbs, and also their dietary lifestyle. With southern roots, I'm struck by the similarity in Native American and African American cuisine, particularly one staple, cornbread. The Iroquois were ingenious with their food ingredients, using roots, shoots, and berries from their brother forest. They prepared cornbread with nuts, huckleberries, blackberries, elderberries, and strawberries. Hmm, I have to give the strawberry version a try. I plan to dress up my standard skillet cornbread for the holiday season with a recipe I found online. I've added plant-based ingredients for a vegan version.
Strawberry Skillet Cornbread
Ingredients
2 c Stone Ground Cornmeal (white)
1 c All Purpose Flour
2 tsp Baking Powder
1 c Granulated Sugar (Honey or agave nectar can be used)
Pinch of Salt
1 c Buttermilk (vegan use plant-based milks- almond, coconut, soy)
2 Eggs, beaten (vegan use flax eggs)
1/2 tbs Vegetable Oil
1.5 c Sliced Fresh Strawberries
2 tbs Butter, melted (Vegan use coconut oil)
Instructions
Heat a cast iron skillet in the oven while combining cornmeal, flour, sugar, baking powder, and salt in a mixing bowl.
Add buttermilk, eggs, and vegetable oil and stir into a batter.
Add and stir the strawberries into the batter.
Remove cast iron skillet from the oven and coat the bottom with butter or coconut oil.
Add the strawberry cornbread batter.
Bake 40-45 minutes, until golden brown on top
September Reads
I've not read as many novels as I'd planned this year. My goal on Goodreads' 2020 Reading Challenge is 35 books. So far, I've only read 23. Writing and research have taken up most of my time, but perhaps I'll reach my goal by the end of the year with 12 more novels.
Below are a few of my favorite reads for September 2020. You can catch my reviews on Goodreads.
In the wilds of seventeenth-century North America, the lives of a Jesuit missionary, a young Iroquois girl, and a great warrior and elder statesman of the Huron Nation become entwined.
The Huron have battled the Iroquois for generations, but now both tribes face a new, more dangerous threat from another land. Uneasy alliances are made and unmade, cultures and beliefs clash in the face of precipitous change, and not everyone will survive the march of history. Joseph Boyden's magisterial novel tells this story of blood and hope, suspicion and trust, hatred and love: a saga nearly four hundred years old—and now a timeless work of literature.
Click here for my review on Goodreads.
Getting snowed in at a luxurious, rustic ski chalet high in the French Alps doesn't sound like the worst problem in the world. Especially when there's a breathtaking vista, a full-service chef and housekeeper, a cozy fire to keep you warm, and others to keep you company. Unless that company happens to be eight coworkers…each with something to gain, something to lose, and something to hide.
When the cofounder of Snoop, a trendy London-based tech startup, organizes a weeklong trip for the team in the French Alps, it starts out as a corporate retreat like any other: PowerPoint presentations and strategy sessions broken up by mandatory bonding on the slopes. But as soon as one shareholder upends the agenda by pushing a lucrative but contentious buyout offer, tensions simmer and loyalties are tested. The storm brewing inside the chalet is no match for the one outside, however, and a devastating avalanche leaves the group cut off from all access to the outside world. Even worse, one Snooper hadn't made it back from the slopes when the avalanche hit.
As each hour passes without any sign of rescue, panic mounts, the chalet grows colder, and the group dwindles further…one by one.
Click here for my review on Goodreads.
Enjoy an eclectic, and imaginative collection of six, original, short stories that share one central theme, the mysterious Ouija board with a nod to the troubled spirits that guide The Oracle. Take a journey through the Deep South, then head to the American Northeast, Pacific Northwest and end your reading adventure with a flight on a magical witches broom across the glimmering pond.
Halloween can't come soon enough! Indulge your senses and drift over to the spooky side with Hearth Fires. If you adore "Night Gallery" "Dark Shadows" "Hocus Pocus" and anything Poe, Jackson or DuMaurier, this collection was written especially for you.
Catch my review on Goodreads.
In the 1920s, the richest people per capita in the world were members of the Osage Nation in Oklahoma. After oil was discovered beneath their land, the Osage rode in chauffeured automobiles, built mansions, and sent their children to study in Europe.
Then, one by one, the Osage began to be killed off. The family of an Osage woman, Mollie Burkhart, became a prime target. One of her relatives was shot. Another was poisoned. And it was just the beginning, as more and more Osage were dying under mysterious circumstances, and many of those who dared to investigate the killings were themselves murdered.
As the death toll rose, the newly created FBI took up the case, and the young director, J. Edgar Hoover, turned to a former Texas Ranger named Tom White to try to unravel the mystery. White put together an undercover team, including a Native American agent who infiltrated the region, and together with the Osage began to expose one of the most chilling conspiracies in American history.
Currently, I'm reading Bark Skins by Anne Proulx.
In the late seventeenth century two young Frenchmen, René Sel and Charles Duquet, arrive in New France. Bound to a feudal lord for three years in exchange for land, they become wood-cutters—barkskins. René suffers extraordinary hardship, oppressed by the forest he is charged with clearing. He is forced to marry a native woman and their descendants live trapped between two cultures. But Duquet runs away, becomes a fur trader, then sets up a timber business. Annie Proulx tells the stories of the descendants of Sel and Duquet over three hundred years—their travels across North America, to Europe, China, and New Zealand—the revenge of rivals, accidents, pestilence, Indian attacks, and cultural annihilation. Over and over, they seize what they can of a presumed infinite resource, leaving the modern-day characters face to face with possible ecological collapse.
Upcoming Sale
My novel, Kalorama Road, will be on sale for $0.99 through September 19 – 23, 2020 on Amazon, I hope you will pick up a copy.
I'll be back with reviews. Until then, happy reading and writing!