Author Update
After a long stint of writing, I've come up for air again. I'm on the last mile of my current book, Tainted Harvest, a paranormal historical fiction piece, which started out as a short story but begged to be a novella. Hopefully, before February ends, the manuscript will be in the editor's hand and I'll celebrate another accomplishment. Yippee!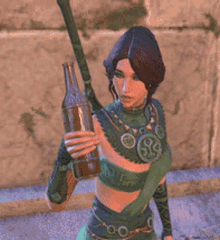 January – February 2021 Reading
Between days of writing, I've managed to read a few books in 2021. Though the level of reading has declined since 2019. I like to think it's Covid brain messing with my mental capacity to sit and read without the world piercing through my consciousness. Or, perhaps, it's just burnout.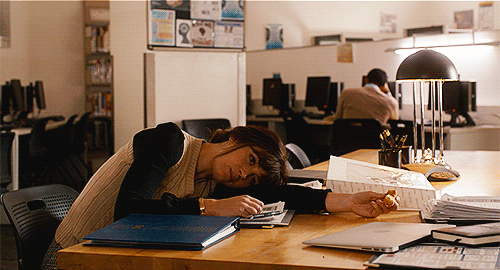 But a surge of energy has reawakened a yearning for books filled with new worlds, mystery, magic, and adventure.
Reading for 2021 started off with a perfect genre for cold winter weather, cozy mysteries by a few of my favorite authors, Agatha Cristie, James, J. Cudney, and Veronica Cline Barton. I traveled to the Far East with two of Michele E. Northwoods' true-life stories of dancer's adventure, misadventure in Japan and Brazil. Please see my reviews on Goodreads.com.
The Crown for Castlewood Manor by Veronica Cline Barton
The English ancestral manor of Cherrywood Hall is ready to compete for selection in an upcoming British TV period drama series: the grounds are manicured, the mansion is polished, and the servants are poised. American heiress Gemma Lancaster Phillips has crossed the pond to help her cousin defeat the three other stately homes vying for the prize.
What Gemma doesn't realize is that this competition is life or death, and someone is taking that challenge literally. The occupants of one home are killed in an automobile accident, and murder becomes a frequent occurrence at the other locations. Who is behind the mayhem? Selection would be a major coup for both the estate and the community. At first the other contestants seem to be likely suspects, but no one is quite certain as the tragedies continue. Could it even be Emma's beloved cousin Evan, the surviving heir to the Lancaster fortune, or Kyle, his best friend and estate manager? With the Royal family in attendance at each event, the puzzle becomes a crucial one for Scotland Yard, and they enlist Gemma's help to solve the mystery.
When the competition's winner is announced on New Year's Eve, will Gemma's future be forever tied to her ancestral past?
The Circus Affair by Michele E. Northwood
After four dancers join a circus in Brazil, their idea of life under the Big Top changes forever. Given a tiny, cramped caravan for their six-month contract, they make a pact: to find a man who can take them away from their rust-bucket lifestyle. Melissa is a hopeless romantic, but can she trust the dashing Ringmaster and his secretive ways, or does he have plans of his own? Sarah's goal is to remain at the circus, whatever the cost. But why? Lisa, the youngest in the group, is as naive about the job as she is about life. She is looking for romance, but can she tell the difference between lust and true love? Wendy's only wish is for a quiet life, but will her disturbing past catch up with her?
Finding themselves outsiders in a Latin American world of female rivalry, magic tricks and murder, they walk a thin tightrope of discovery and learn how to live the nomadic life of circus performers. Amid the trapeze, treachery, and torrid affairs that constitute life in the sawdust strewn ring, a crime has been committed. Can the girls solve it in time and make it out alive?
If you've ever dreamed of running away with the circus, or are wondering what happens behind the scenes, this book is for you. Find out what really goes on when the curtains close, and what true circus life is all about.
Mistaken Identity Crisis: Braxton Campus Mysteries Book 4 by James J. Cudney
A clever thief with a sinister calling card has invaded Braxton campus. A string of jewelry thefts continues to puzzle the sheriff, given they're remarkably similar to an unsolved eight-year-old case, back when Gabriel vanished one stormy night.
When a missing ruby, and a body, are discovered at the campus, Kellan must investigate the killer's motive to protect his brother. As if the latest murder isn't enough to keep him busy, Kellan partners with April to end the Castigliano and Vargas crime family feud. What really happened to Francesca while all those postcards showed up in Braxton?
The mafia world is more calculating than Kellan realized. If he wants to move forward, he'll have to make a few ruthless sacrifices. And as the summer heat begins to settle in Wharton County, a couple more surprises are also in store.
Crooked House by Agatha Christie
In the sprawling, half-timbered mansion in the affluent suburb of Swinly Dean, Aristide Leonides lies dead from barbiturate poisoning. An accident? Not likely. In fact, suspicion has already fallen on his luscious widow, a cunning beauty fifty years his junior, set to inherit a sizeable fortune, and rumored to be carrying on with a strapping young tutor comfortably ensconced in the family estate. But criminologist Charles Hayward is casting his own doubts on the innocence of the entire Leonides brood. He knows them intimately. And he's certain that in a crooked house such as Three Gables, no one's on the level…
Fishnets and Fire Eating (A Dancer's Diary in Japan) by Michele E. NorthwoodThis amusing, true story tells the tale of four young, professional dancers who travel to the island of Hokkaido, an area steeped in mystery, myths and legendary beasts. When the quartet discovers that they are living next door to an ancient Japanese Indian tribe, they drunkenly decide to conduct a Ouija board session and, from that night onwards, things never seem quite the same again.
Not knowing, understanding or really appreciating the ancient Japanese traditions, culture or etiquette, the quartet finds themselves in some hilarious situations as well as living through some shocking real-life experiences. They stumble their way around massage parlours and maternity hospitals, museums and temples, learning the intricacies of the hot baths and the Japanese green tea ritual.
The girls are plunged into a world of secrets and mysteries where nothing appears to be what it seems. People vanish without a trace, and there is the strange disappearance of a large amount of money. What is the big secret on the island? Who is in control? Will the girls manage to keep themselves safe? And will they ever uncover the truth behind these mysteries that seem to enshroud them all?
Happy reading and writing!