 Welcome to the chilling saga of a young expatriate named Mary O'Brien who moves to Ireland from America and gets a lot more than she bargains for. Ghosts, gothic-style mayhem, a deadly curse and legends that do more than creep. Loftus Hall was written in a series as a close continuation of Corvus Hall, Book 1- The Irish Phantom Series and will be enjoyed to its fullest read in sequential order. A wealthy, Irish family is torn apart by grief after the death of loved ones in a tragic house fire. They strive to move on with their lives to find hope in the next generation. The curse that once tormented the McCarthy family sleeps and the ghosts of Corvus Hall finally leave them in peace. But are they truly gone? One child is born of blood and bone, another of dark magic and prophecy. The ghastly raven watches and dispatches his murder of crows that see all and bear witness. Biding his time for the precious moment that he's waited centuries for. After a seal is broken in a mystical text, the fury of an ancient rises from the sea and a rival in the mist treads the murky path between the living and the dead. Nothing is, as it seems. Mary and her unlikely group of allies are the key components to unlocking the secrets of a windswept and haunted place named Loftus Hall. Enter if you dare…


Loftus Hall is the second book in Mrs. Krall's Irish Phantom Series, a series steeped in CELTIC MYTHOLOGY. This supernatural NOVELLA told in the THIRD PERSON POV is a fast read that begins with the story of Elizabeth. Homeless, unmarried, pregnant, and from a staunch catholic background, Elizabeth finds herself alone on the rocky cliffs of Ireland during a storm looking for shelter.
She stumbles into dilapidated Loftus Hall where her PHANTOM lover, MANNAN finds and shelters her in his arms for the evening then vanishes by morning.
Alone, Elizabeth gives birth to her child with an ominous RAVEN observing from decaying stair rungs.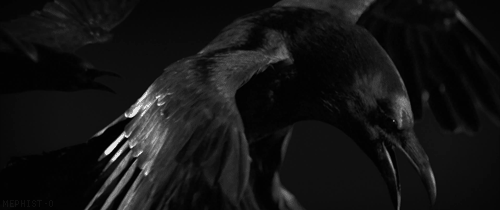 "The harbinger of doom clutched the beveled handrail on the stairs with its knobby claws. Its hardened eyes glittered like an oil slick, while it watched with quiet malevolence, as if it knew every fear she harbored and enjoyed watching a young woman come undone."
Moments later, fate steps in when a honeymooning couple, EVAN and ASHLINN, wander into Loftus Hall, discovering Elizabeth and her newborn child. A fated meeting that has dire consequences when they adopt Elizabeth's baby, HENRY.
The story speeds forward three years to MARY O'BRIEN, the main character. Now married to Liam, with a new baby, JANE, and working for Trinity College Library as a Library Page, Mary's life has assumed some normalcy as she resides with her new family in her husband's ancestral two-story brick and clay home atop a hill overlooking the Liffey River.
Her life is calmer until she visits Corvus Hall to take care of her vacationing friend's adopted son, Henry. When seashells appear like breadcrumbs on the floor, an angry howl sounds, and speeds away, leaving muddy footprints that dissolve into thin air, Mary begins to worry when the babies begin to coo and laugh at something adults cannot see.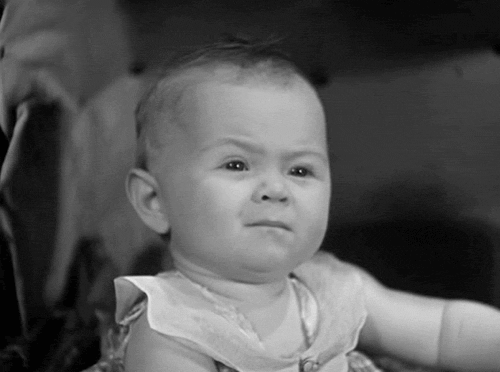 Days later, at work, Mary begins to see visions when her hand touches the sacred scrolls, she's in charge of protecting, THE BOOK OF KELLS, which causes her to rip a page from its priceless spine accidentally. Now, haunting dreams and a supernatural presence threatens to undo Mary again.
Fate has come full circle when Elizabeth reappears in their lives and tells them she'd seen and spoken with Evan's dead brother Nigel behind Corvus Hall.
 "What I cannot grasp here…is why she claims to walk behind Corvus Hall and converse with a man who has been dead for almost three years."
With Ashlinn and Evan's revelation about their adopted son, Mary understands the supernatural force stirring around her.
"His mother was a homeless woman, that part is true. But she was there, we met her… Mary. The raven. He was there that day. I should have known, I should have seen the signs… But I don't understand…scary stuff and all, the way that you do."
Mannan is back and wants the babies. Will he claim what's his? Will Mary survive as she struggles to protect Jane and Henry from evil Mannan?  I cannot say.
Ms. Krall's supernatural tale builds to a suspenseful, watery crest. Loftus Hall is WELL-WRITTEN, DESCRIPTIVE, and CHILLING. The story ends on an eerie note, forewarnings of looming danger for Mary against evil Mannan. I am looking forward to reading the third book in the series. For those who love the supernatural, I highly recommend Loftus Hall. Ms. Krall, thank you for the chilling read!
Bibiana Krall is an American author who writes suspense, mysteries, and thrillers. "Immersive writing in search of the heroine."
She's a world traveler, romantic and humanist, who writes with a slight nod to personal experience. She shares her private time with a brilliant husband, two super-cool Gen-Z's, and a rescue cat who thinks that he's a panther named Stirfry Beauregard.
Bibiana earned an MA in Fiction and an M.F.A. in Creative Writing from Wilkes University CW. She is a Deep Center Writing Fellow and continues to mentor her students from The Young Author Project. Her latest work, the poem "Little Universe" was recently part of an outdoor exhibition in Michigan, funded by The Arts Council.
The multi-genre author grew up in a traditional household without a lot of TV. Time spent in nature gave her vivid imagination the opportunity to grow and expand. One of Bibiana's fondest memories is huddling in the dark with her sisters listening to Vincent Price read Edgar Allan Poe on NPR. Goose bumps!
Thank you for taking the time to encourage and help Bibiana become a better writer with your generous feedback, support, and readership.
Twitter! @Bibiana1Krall and
Amazon.com