When Jessica marries David, he is everything she wants in a family man: brilliant, attentive, ever-youthful. Yet she still feels something about him is just out of reach. Soon, as people close to Jessica begin to meet violent, mysterious deaths, David makes an unimaginable confession: More than 400 years ago, he and other members of an Ethiopian sect traded their humanity so they would never die, a secret he must protect at any cost. Now, his immortal brethren have decided David must return and leave his family in Miami. Instead, David vows to invoke a forbidden ritual to keep Jessica and his daughter with him forever.
Harrowing, engrossing and skillfully rendered, My Soul to Keep traps Jessica between the desperation of immortals who want to rob her of her life and a husband who wants to rob her of her soul. With deft plotting and an unforgettable climax, this tour de force reminiscent of early Anne Rice will win Due a new legion of fans.

My Soul to Keep is the second book I've read of Tananarive Due, and I love both books. The AFRICAN IMMORTALS SERIES caught my attention a few years ago, and finally, I've gotten around to reading book one of the four-part series. Though positioned in the HORROR GENRE, I believe it's a blend of FANTASY, SUPERNATURAL THRILLER, and SUSPENSE told fantastically in the THIRD PERSON POV.
The story revolves around the Wolde family. JESSICA Wolde, an investigative journalist at the Miami Herald, has everything she's ever wanted, a dream job, perfect husband, DAVID WOLDE, and a beautiful five-year-old daughter, KIRA. But Jessica senses it's all too good to be true. Will her perfect world crumble around her?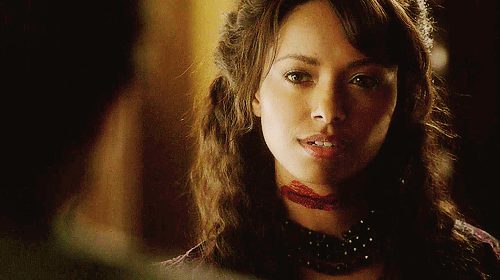 "Why, then, did it all feel so temporal? Their life was like a dream, and she'd learned young that dreams always end."
David, a linguist and jazz historian at the university, decided to put his career on hold to take care of their daughter―an easy decision to make after inheriting money from his family, as he'd told his trusting wife. But David has a secret that's over FOUR HUNDRED YEARS OLD. He's IMMORTAL.
He's lived and died many times, as DAWIT the immortal.  He's been a slave in the 1800s, a jazz musician named Spider in the 1940s, and husband and father many times to mortal women and children. Though Jessica often wonders how her husband heals quickly from injuries, she's never given the oddity much thought until David falls from a tree with serious injuries, refuses to see a doctor, and HEALS the following morning without any SCARS. Though clues are all around her, she refuses to believe her perfect husband is a monster. When loved ones begin to die, her journalistic instinct takes over.
David or Dawit, as he's known by his immortal brothers, hadn't intended to fall in love with a mortal. He's never loved any of his mortal wives or children as he does Jessica and Kira.
"But this time, he knew, he was treading a dangerous path. There were moments… when he feared that he'd taken his attachments too far… the feelings Jessica and Kira awoke in him were intoxicating. He wanted to drink his fill of them, to revel in them, to learn what it was to feel as they did, with life pared down to its emotional simplicities."
David's attachment to his mortal family is a threat to other immortals who fear humans will discover and exploit their power. KHALDUN, Dawit's maker, sends immortal MAHMOUD to retrieve Dawit and bring him back to their world. But David/Dawit's has already decided to give his wife and daughter HIS BLOOD, the GIFT of MORTALITY.
Will David succeed, or will Mahmoud and Khaldun thwart his plan before Jessica and Kira become immortals?
Ms. Due weaves past and present lives of immortals with present-day Miami superbly.  Her lovable characters make their terrifying journey even more emotional. I enjoyed this story so much I've already started book two of the series. For fans of supernatural thrillers, fantasy filled with immortal gods, or horror stories, I highly recommend Tananarive Due's, My Soul to Keep.

TANANARIVE DUE (tah-nah-nah-REEVE doo) is an award-winning author who teaches Black Horror and Afrofuturism at UCLA. She is an executive producer on Shudder's groundbreaking documentary Horror Noire: A History of Black Horror. A leading voice in black speculative fiction for more than 20 years, Due has won an American Book Award, an NAACP Image Award, and a British Fantasy Award, and her writing has been included in best-of-the-year anthologies. Her books include Ghost Summer: Stories, My Soul to Keep, and The Good House. She and her late mother, civil rights activist Patricia Stephens Due, co-authored Freedom in the Family: a Mother-Daughter Memoir of the Fight for Civil Rights. She is married to author Steven Barnes, with whom she collaborates on screenplays. They live with their son, Jason, and two cats. 
Connect with author on her website https://www.tananarivedue.com/ , Facebook and Twitter

Amazon.com