Today, it's my turn on Bullet's, Teeth, & Fists 3 Book Blog Tour. Blackthorn Book Tours, thanks for giving me the opportunity to participate in Jason Beech's tour.
Title: Bullets, Teeth, & Fists 3
Author: Jason Beech
Genre: Hard-Boiled Mystery
Publisher: Independently Published, January 22, 2020
She's heavily pregnant. She's handcuffed to a pipe. The clock is ticking.
Belle, the heavily pregnant wife of an important man, is bundled into the back of a car and cuffed to a pipe in an abandoned apartment … and her waters are about to break. Belle is desperate for her baby girl to survive and live a better life than she ever had. All she has to do is get one of her kidnappers onside. All her husband has to do is pay the ransom.
Will he?
The latest in the Bullets series is here – 20 exciting, violent, and sometimes heartbreaking short stories of noir and pulp fiction. Put your gloves on, it's bloody round here.
Bullets, Teeth, & Fists 3 by Jason Beech is an anthology of twenty short stories that epitomize the noir genre with grim settings overrun with unscrupulous protagonists who are both victims, and victimized, heading toward self-destruction. These stories are dialogue-driven and told in the first-person POV with snappy, authentic diction unique to each character. True to noir fiction, crime, bloody violence, and sex pervade these tales. There are even ghosts and a few zombies in two of my favorites, Edna, and Bloody Path To New Mexico―a dark apocalyptic world with two morally bankrupt survivors.
Dark and twisted, there are no happy endings in these tales, only deadly bullets, a hard fist, and bloody violent ends. Except for a few of the longer stories, these shorts are a fast read and more jagged than a swift blade.
In the first story, Into the Dark, greed leads to the kidnapping of a pregnant woman named Belle. With no concern for either the unborn child or woman's safety, Belle's treated no better than a dog as she waits for her husband to pay the ransom. Belle is a victim, but one with a seedy past of her own. She uses her wiles to win over her captives, will she and her unborn child escape a grim fate?
In Fag Ends, time is running out for a father trying to save his wayward son from death. He stares down the antagonist's ashy fag, pleading for his son's forgiveness as time counts down on the wall clock. Mr. Beech raises tension high in this story with a silent but deadly antagonist who mumbles not one word as he listens to the anguished father. The antagonist's silence and dwindling ashes herald a dark fate.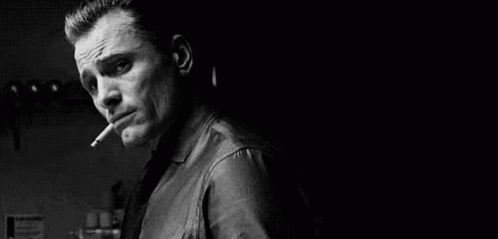 My muscles tighten. There are tiny eruptions across my skin and the hands on the clock behind him swirl to end time. My time. My boy's time. Words crumble out my trembling lips. Thoughts chase the hands on the clock, but they become incoherent. I'm sure the ash reaches out to burn me.
You ever do a good deed, and regret it later? Well, the protagonists in Spare Change does. A man on his lunch break refuses to give money to a homeless man who needles him for change. But when he notices a young woman, down on her luck, he has no issue sparing a few bucks. Curious how she will spend the money, he follows her straight to the man he'd refused earlier. She hands the man the money provoking protest, a rebuke from the homeless man that turns into a public display. A good deed gone bad with a public vocal lashing.
The homeless man plays to the crowd."He said he only had a credit card. And 50p. Now, I'm a man, so of course this misogynist didn't want to give me any money. Gave it to my mate here, because, well, you can all use your imagination, I'm sure …
Mr. Beech's stories all end with a surprising twist as in Edna, a woman who's got a ghost in her cellar and desperate to prove so to her skeptical boyfriend. But this ghost doesn't like Pete. In an attempt to uncover what lies inside her locked closet, devastation waits ahead for her boyfriend. I love the twist in the end.
Music Inside Me caught me off-guard. This story takes place on a subway train with a passenger named Nigel badgering a musician, Guitar Man, to serenade the passengers. Guitar Man finally relents, leaving one man surprisingly teary-eyed.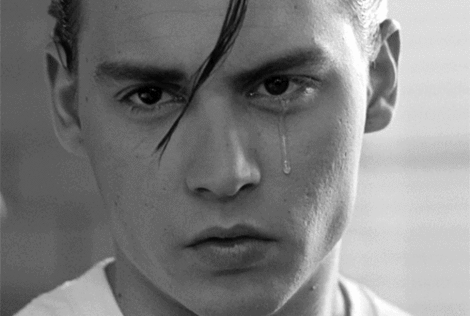 Guitar Man sang as if touched by the scene. He played for loose change in some grimy subway. Must cringe at the pity-pay from passersby. He'd pulled something from me and he enjoyed it, though he could see my pain.
What happens next is shocking. Who is the victim, and who is the perpetrator? Is it Guitar Man, or Nigel taking pictures of the crying man on his phone for social media, or the weeping man himself. You will have to read the story to find out
All of Mr. Beech's stories are suspenseful with unexpected twists. 
Into The Dark

 Fag End

The Tip-Off

War

Chicken-Neck

 In The Bag

Spare Change

Edna

Clowns

The Music Inside Me

Loose Words

Blood, Sweat, and Sawdust

Macho Games

 Danny's Dog

Look At Him

 Jabs and Uppercuts

 The Forgotten Man

 To Make Amends

The Kid With The Sad Face

The Bloody Path To New Mexico
This anthology is well-written, creative, thrilling, and bloody enthralling. I am looking forward to reading more of Mr. Beech's work. If you love noir, pulp fiction, and short stories, I highly recommend Bullets, Teeth, & Fists 3.
Sheffield native, New Jersey resident — writes crime fiction. His coming-of-age crime drama City of Forts was described as "tense, atmospheric, and haunting" by UK crime writer Paul D. Brazill.
You can buy Jason's work from Amazon and read his work at Spelk Fiction, Shotgun Honey, Close to the Bone, The Flash Fiction Offensive, and Pulp Metal Magazine.
His next novel, Never Go Back, is out in late 2019.
Connect with Author at  https://jdbeech.wordpress.com/about/  or on his Twitter and Facebook page.