Title: The Hunter: Monster Within
Author: L. A. Vockins
Genre: Dark Fantasy Horror, Sci-Fi
Publisher: Independently Published, December 10, 2017
"To defeat the monster, I have become monstrous."
Azerius is a hunter. A slayer of those that lurk in the darkness. To those that know of him, he is the hunter. He is the thing that haunts the dreams of monsters and gods, alike. He is the ultimate protector of humanity, but to do so, comes at a price. Every battle is a fight for control… over himself.
In this particular hunt, Azerius stumbles upon a dangerous foe. An ancient creature has clawed itself from the earth. The hunter finds himself in a battle that could decide the fate of the world itself. To defeat this enemy, the hunter must call upon his allies and muster all of the strength of the monster within.
The Hunter: Monster Within is a prequel novella to an upcoming series of books entitled The Hunter.
The Hunter: Monster Within is a Prequel to L. A. Vockins' upcoming series, The Hunter: Demonic Uprising. This is a fast, dark, and exciting read that kept me captivated until the end. I hadn't included Mr. Vockins' story in my January reading. It was a spur of the moment read that I'm glad to have picked up, and a book finished in one sitting. The story has everything I crave in fantasy and sci-fi genres: a strong, lovable, supernatural protagonist, evil, power-hungry deities, preternatural, bloodthirsty monsters, and a battle between good and evil to save humanity.
L. A. Vockins interweaves plot with past and present, providing the reader with the right amount of backstory into the protagonist, Azerius's (The Hunter) past. Born of a long lineage of hunters, Azerius doesn't accept his role fully until the brutal murder of his wife and daughter by preternatural beings. He vows to avenge their deaths as well as defend humanity from these monsters.
I protect humanity above all else, and I will until my final breath. I am not the light in the darkness, I am the overbearing shadow that consumes the darkness."
But can he save the world from a fate foretold on a Blood Moon, a prophesized demise of humanity? The Mother of Monsters, Amelia, is a mighty antagonist, a goddess who spurs a bloody battle with her carnage, but is she powerful enough to survive Azerius's "ever-faithful sword," Moongrace?
. . . the mysterious alloys contained within my blade are a mystery even to me . . . Yet it burns the flesh of creatures greater than pure silver . . . This blade is more than a tool . . . It is an extension of my very being. With Moonsgrace in my grasp, I will not falter in the hunt."
Azerius gathers his allies, four powerful beings:  
Detective Cassius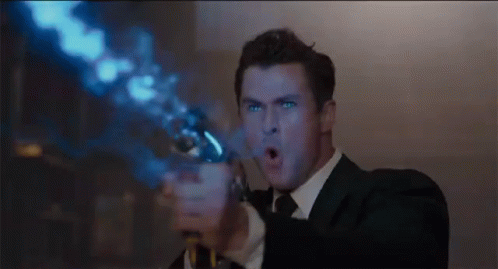 Ariel (a white witch)
Korhea (Lord of the Vampires)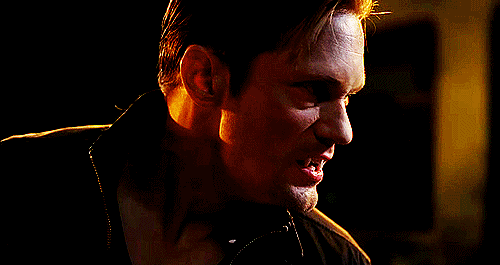 Zachariah (Head of the Witch's White Council warlord).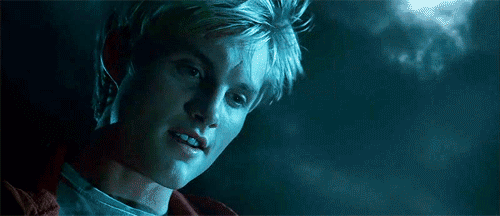 . . . they, the Hunter, the detective, the witch, and the vampire would be a force to be reckoned with."
Together they travel through portals, enacting a plan to defeat the Mother of Monsters, Amelia, and her minions.
In a place known as Silvervayne Forest, they fight a brutal battle against monsters that humans have only read about in folktales, but they truly exist (Trolls, Vampires, Wendigos, Werewolves, and Witches).
Humanity was ignorant of the sacrifices that were made for them to continue, but their protectors would have it no other way."
The action-packed clash between good and evil to save humanity ensues, but their battle has only just begun.
 We will be ready. Be it Monster. Be it First. Be it God. We will be ready," Azerius smiled to his three companions. "They will tremble before us. To defeat gods, we will become gods."
L. A. Vockins' well-written, adrenaline-pumping, dark, fantasy is a page-turner. The story boasts a strong protagonist, dark preternatural monsters one will fear and despise, and a looming conflict worth fighting for. If the prequel is any indication of the series to come, then I'm eager to see what the author has in store for the next installment. L. A. Vockins, thanks for the fantastical read!
 Book is available at

Amazon.com