Title: Flower Power Trip: Braxton Campus Mysteries Book 3
Author: James J. Cudney
Genre: Cozy Mystery
Publisher: Next Chapter Imprint, March 30, 2019

At a masquerade ball to raise money for renovations to the Memorial Library, Kellan finds a dead body dressed in a Dr. Evil costume.
Soon after, a stalker targets school president Ursula. With a special flower exhibit in town and the arrival of strange letters, Kellan can't decide which mystery in his life should take priority. Every lead seems to trace back to the Stoddards: a new family who recently moved in.
But who really killed the strange man who was staying at the Roarke and Daughters Inn?

5/5
Flower Power Trip: Death at The Masquerade Ball is the third book in James J. Cudney's Braxton Campus Mysteries. This cozy mystery series grows more gripping with each successive book as Kellan Ayrwick, professor and campus sleuth, stumbles again upon another perplexing murder. 
Ursula Power, President of Braxton, is the target of an unknown stalker and has asked Kellan for help. Ursula's history comes to light when, once again, a third murder crosses Kellan's path at a costume ball fundraiser for Braxton's new library.
"Whoever was lying on the ground had been stabbed and bled all over the slate tiles. "Who is it?" . . . I looked more closely at the victim and realized it was a guest who'd dressed as Dr. Evil from the Austin Powers flicks . . . Sheriff Montague wasn't going to be pleased that I'd found another dead body."
 Is there a connection between Ursula's stalking and the murder of George Braun who's possibly her long-deceased brother?
"From what Ursula had previously shared, Flower Child was a nickname given to her by her brother, Hans. She'd spent most of her childhood collecting flowers and researching their potential uses in medicines and herbal remedies. . . until the explosion in the lab eliminated any records or verifiable, repeatable results."
Kellan's mind starts to spin with questions as he meddles in Sherriff Montague's investigation, getting her riled. Hmm, but not so much this time. Kellan's always in the wrong place at the right time or vice versa. He's a magnet for murder. Is he, as Sheriff Montague stated, "the center of all the crime in our charming and secluded town."
" . . . it was definitely from a knife wound to his abdomen. Actually, he was stabbed twice. The killer knew exactly where to cut George for maximum pain and almost immediate death. Oddly enough, only Braun's prints were found on the weapon."
The third book introduces new characters, George Braun, the Stoddard family, Lissette Nutberry, Kellan's capricious Aunt, Deidre, and a few more. Old and new characters' lives intertwine in mysterious ways with the deceased, George Braun, making them prime suspects in this Agatha Christy style whodunnit mystery.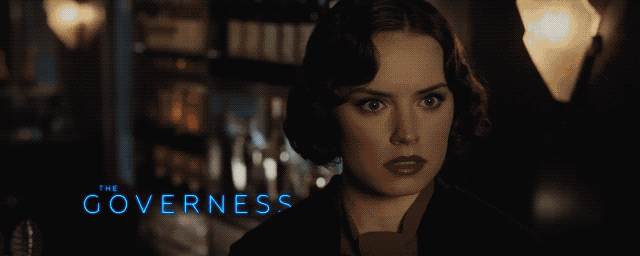 Just when I thought I'd figured out the murderer, I was proven wrong again. What I love about this series is that every suspect has a compelling motive to kill. The obvious suspect standing over the body with the knife is too easy. Kellan takes a circular path, backtracks, then moves in a different direction until the murderer clarifies, or he's wounded senseless with a flowerpot.
Kellan's world is still filled with unresolved issues surrounding his supposedly dead wife, Francesca, a mystery as baffling as Braxton Campus murders, one dangerously entangled in the mob-controlled, Castigliano family. Nana D is still running for Mayor as Kellan settles into his new role as professor and a single parent to his beloved daughter Emma. His wayward brother, Gabriel, has returned with secrets Kellan withholds from the family, respecting his brother's privacy. Continuously, Kellan receives postcards from his missing wife visiting places they frequented in the past.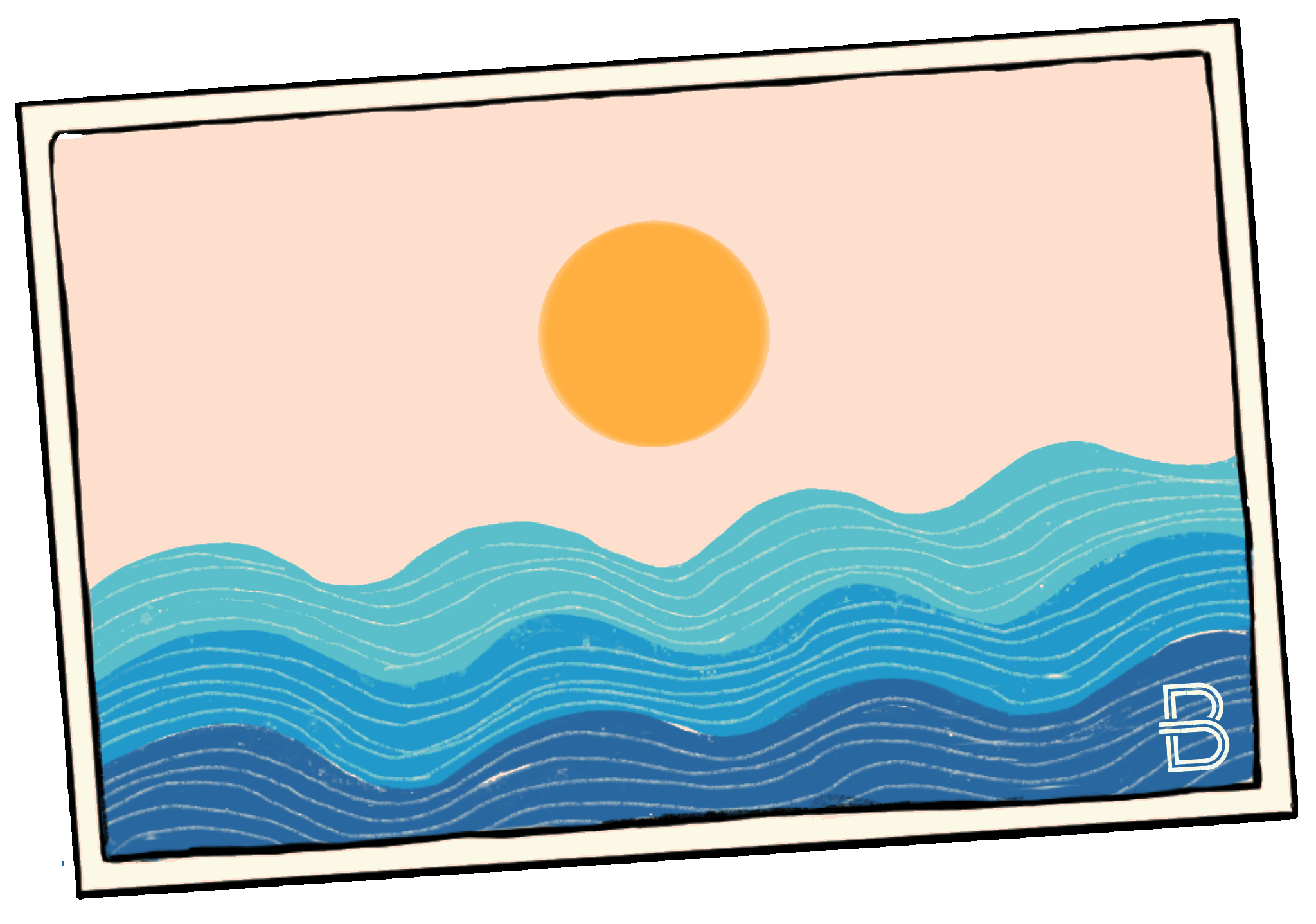 Is it truly his wife or someone trying to mislead him? How can he possibly have a normal life with the Castigliano family shadowing him? No wonder Kellan's love life is still nonexistent. However, a strange relationship is burgeoning between him and Sheriff April Montague. Can it be? Is she? I dare not ask. Hopefully, I'll find the answer to my queries in Book 4.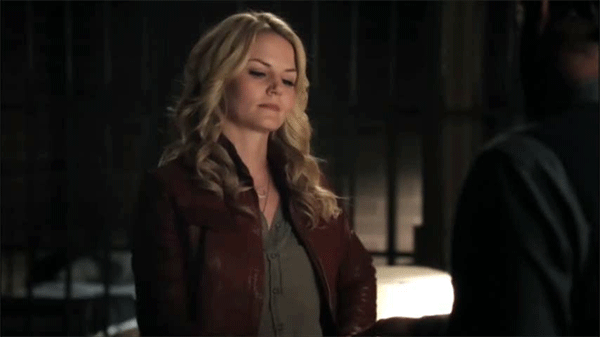 Mr. Cudney has crafted a mystery true to the cozy mystery genre. His well-written, suspenseful story held my attention clear through the end as Kellan sleuthed into every aspect of suspects' lives. I'm looking forward to seeing Kellan's world unfold as the series progresses, his relationship with Sheriff Montague, Nana D's antics, and the discovery of his missing wife.
If you love a cozy mystery reminiscent of Agatha Christie, and an adorably witty, sleuthing protagonist who has a weakness for sweets and his daughter, you will want to pick this one up. I highly recommend Braxton Campus Mysteries.

1. When did you know that you wanted to be an author?  What things, if any, influenced that decision?
As a child, I loved to read and write. Focusing on it as an occupation was always in the back of my mind, but I was too shy to take the proper steps. In college, I enrolled in several courses and developed a writing style, but I never went anywhere with it. After school, I began working in Corporate America and built a career for fifteen years. In 2016, I decided to pursue my passion and push myself to write my debut novel, Watching Glass Shatter.
My genres and styles were influenced by the shows I viewed on television and other hobbies I participated in. I grew up watching daytime and primetime dramas, spending time with a large extended family, and researching my ancestry. My books always focus on family drama, explore sibling and parent/child relationships, and offer cliffhangers and slightly over-the-top plots — but all with emotion and random theories on life.
2. How long have you been published? What titles and/or series have you published and with which publisher? Have you self-published any titles? Please give details.
My first book, Watching Glass Shatter, debuted on October 8th, 2017. I am currently writing the sequel, which will launch in the fall of 2020. After my debut, I penned Father Figure, a contemporary drama about two women's search for the people missing in their lives, in April 2018. My next six novels are part of an investigative mystery series called Braxton Campus Mysteries. The latest, Frozen Stiff Drink, will be published on March 18th, 2020. All of these books are with the same publisher, Next Chapter (formerly Creativia).
3. What particular challenges and struggles did you face before first becoming published?
I am both creative and organized; I'm not sure whether my left or right brain is more dominant. I decided to approach writing like I did my daytime job (technology, program management) by preparing an outline and project plan with all the tasks necessary to complete a book, including post-publication marketing. I researched tons of information online and chatted with authors and other people in the industry. I had to understand the world before I could let myself live inside it. That was the easy part… then came writing. I used my outline to guide my character and plot development, then took the risk to contact beta readers I found in Facebook and Goodreads groups. After interviewing a few of them to find a good match, I shared my work and allowed myself to accept criticism and feedback — not always easy! At the same time, I began writing a daily blog to grow my audience and develop my personal voice for interacting with others.
All those things were new to me, but they were necessary to move forward in the industry. I attempted to go the traditional publishing route by finding an agent. I sent 100 query letters and received 2 or 3 'maybes' and about 50 rejections. The rest I never heard from. After 6 months, I decided it would be better to consider self-publishing so that I could at least get something out there. Somehow, a fellow blogger who was extraordinarily kind introduced me to her publisher, and soon after, they signed me to their imprint. Luck played a big part in this process, at least in the beginning. Then I had to prove I could deliver.
4. Tell us a little bit about your books including the genres. If you write a series, please share all past books, any upcoming releases, or current work-in-progress. If you have an upcoming release, please specify the release date.
My two family drama novels are Watching Glass Shatter and Father Figure. In Watching Glass Shatter, Olivia Glass unexpectedly becomes a widow in her mid-60s when her husband dies in a car accident. He leaves behind a letter that changes the face of their family, including five adult sons. Olivia has lost touch with them over the years, and she struggles to discover which son Ben's secret is about. It's a contemporary drama filled with emotions, life lessons, and rediscovery of one's identity amidst the pain and drama of family relationships.
Father Figure is also a contemporary drama, told in alternating chapters about two women in two different time periods. Amalia leaves an abusive Mississippi home and attends college in Pennsylvania where she meets several people who change her life, some good and some bad. Brianna is desperate to know who her father is, discover whether she is truly attracted to her best friend, and figure out how to live her own life. There's a tie that binds them, and through the alternating chapters, key relationships become known and a chance encounter unravels the truth about the past.
The Braxton Campus Mysteries focus on an early-thirties single father named Kellan Ayrwick. Although he grew up in a small town in Pennsylvania, he moved to LA to become a Hollywood director, and he got mixed up with the mob when he married Francesca. She died years ago, and Kellan decided to return home to visit his family after many years. He soon finds a body on campus, where he's temporarily filling in as a professor… but then he makes the move permanent, despite his insane Shakespeare-spouting boss, Dr. Myriam Castle. From there, his life explodes with drama and mysteries where he feels compelled to solve the case, putting him at odds with the sheriff, April Montague. Add in his Nana D, a 70-something diva and sarcastic but lovable lady, and Kellan's life is run by all the women surrounding him.
5. What gave you the idea for your current series, Braxton Campus Mysteries?
I love cozy mysteries, but they range in style from simple to complex, sappy to historical. The main character is usually a woman, single, and is accused of murder. I wanted to turn the subgenre upside down a bit… although there are so many kinds of these books, I also wanted to make mine stand out as much as possible. Thus began Kellan Ayrwick, a male protagonist. Instead of having a sweet and loving main character, he's sarcastic and witty, but maintains the generous and thoughtful persona too. He pokes fun at himself, has an old soul, and is an amazing father to his 6-year-old, Emma.
In many ways, he's a larger-than-life take-off on me. I do not have a daughter, nor have I have been married to the mob or am I a film director. But he thinks the way I do, he treats others the way I do, and he has relationships like I do in real life. I also gave him tons of things that are opposite of me, as he needed to stand out. I'm a quiet guy, and that wouldn't work for an amateur sleuth who needs to ask a lot of questions. From there, I built a fictional town based on all the ones I visited or lived in when I was in Pennsylvania. Now, the series has taken off and become its own special thing in my life.
6. What do you like about writing in the Cozy Mystery genre?
My goal with each book is to create a primary mystery and several sub-plots. The sub-plots revolve around all the characters about town and carry from book to book. This is why I always end the book with some type of cliffhanger. It might be about Kellan's personal life, the clues for the next mystery, or a bunch of changes in people's lives from around the town of Braxton. I want the books to feel like an extended part of the reader's family, where they can't wait to catch up on the next installment, and I leave them thinking about all the possibilities between the books. The mystery genre allows me to do this, but I push the boundary on the cozy style. I stick the main tenets of no on-screen murder, no extreme violence or gore, and no sex or profanity… but I make everything quite complex and dramatic.
7. Please give us an insight into your main characters.  What do you think makes them special?
Kellan is the main character. He's a symbol for all of us… there are things he loves about himself and things he dislikes. He's goofy but he spends a lot of time at the gym. He used to be picked on, now he's kind of a great catch. He's super smart but misses the obvious sometimes. He's the guy we could all be friends with, but at the same time, he's becoming sexier and more confident as he matures.
Nana D is his grandmother. She says and does what she wants. When you don't listen, she intentionally embarrasses you. If you're not doing what she thinks you should be, she'll find a way to push you into doing it. She's been a widow for a number of years, occasionally goes on a date, and likes to think of herself as the caretaker of the town. She dyes her hair bright red, is barely five feet tall, and runs faster than the Energizer Bunny. Nobody escapes one of her zingers.
April is the sheriff. She's ornery and stubborn but has a thoughtful side. She and Kellan don't often get along, but as the series grows, their relationship is changing. April's the kind of woman or person you'd want on your side no matter what — she'll always look out for you, and she's the smartest and strongest one in the cast.
Kellan's parents usually appear for a scene or two. He has 4 siblings, and at least one is connected to the main mystery each time. Not in a weird way, but either to help him solve the case or to be one of the suspects or people who finds the body. Kellan's daughter Emma is a Nana D in the making.
Other key characters include Kellan's best friends, Maggie and Connor. Connor is a detective and Maggie runs the college library. His boss Myriam is married to the school president, Ursula. The Paddingtons, Greys, Stantons, Roarkes, and Nutberrys are the main families who run the town, and they usually appear in the sub-plots. Toss in some mainstays of restaurants, hospitals, law firms, etc., and you've got a well-rounded cast.
8. Do you work from an outline or plot or do you just see where the characters take you?
Absolutely from a plot! I must have 90% mapped out before I can begin to write. I know the suspects, red herrings, and clues. I create bios on all the characters and descriptions on all the settings. I prepare a high-level summary of each chapter with a list of the scenes and details about each of them. Once all this is documented, I begin writing the story. That's where my creativity comes into play… and usually 10% of the changes too! Then the characters do their thing.
9. Describe your goals as a writer. What do you hope to achieve in the next few years? What are you planning to do to reach these goals?
Books should take us out of our regular life and bring us into something that makes us happy or teaches us things – or both at the same time. I strive to create a variation in characters, some who remind us of people we know, others who push us to think differently. I paint shades of images but use actions to help readers visualize the person. I want to amuse readers but also give them a sense of who I am as a human being.
I'd like to finish the Braxton series, which currently has 10 books planned. I have another series in the works, and I hope to launch it in 2021. I also would love to write a suspense thriller, maybe even find a way to get my books made into a movie or televisions series. To get there, I want to better manage my time to focus a little bit on each of these goals… connect with the right people, be constant and honest in all that I do, and find more readers.
10. What are the most important things about you that you would want prospective readers to know? (Personal challenges you've faced that influenced you while writing this book, funny stories about the writing or research, etc.)
In the Braxton series, there are at least 4 or 5 lines or scenes per book that have truly happened to me or are a part of my life. For example, Emma's puppy Baxter is my dog Baxter. If Baxter has done something in the books, it's because that's what happened in real life recently. I love dropping in these little hints about my reality.
A majority of the names in all my books are chosen from my family tree. Amalia Graeme from Father Figure is a combination of a great great aunt, Amalia, who came to America in the 19th century, and Graeme is my Irish and Scottish family from Boston. In Watching Glass Shatter, the Glass family are my ancestors who originally settled in Pennsylvania over 200 years ago. I like having these connections in my writing world.
11. What have you learned about yourselves since becoming an author?
I can bounce back from criticism. All my life, I have strived never to hurt anyone or criticize someone without providing examples and offering both positives and negatives. When someone is mean or nasty in real life, I avoid them and/or won't maintain the friendship. When I receive negative reviews that are truly just mean-spirited and hateful, I used to immediately get upset. I have a difficult time understanding how anyone can be mean to another person or think that's acceptable behavior.
If a book is bad, that's okay. Say it. Explain why. Nicely. Offer a few reasons why you disliked it, but do not start a personal attack on the author. In one review, after I had 100+ 5-star reviews, someone gave the book 1 star and said I must have paid for my reviews and had all my friends rate the book high because I had no talent. Seriously? That's the kind of person I truly think is disturbed and has no idea how to be a human being. What I've learned is that the world is full of people like that, way more than I thought there were, but at the same time, there are just as many if not more who are exorbitantly kind and generous. It all balances, and therefore, I have to ignore the ones who have nothing kind or valuable to say. If there's useful criticism, then I'm all for hearing it and adapting my future work.
12. What are your hobbies and interests besides writing?
I spend most of my time playing with my dog Baxter, researching my genealogy, reading, blogging, cooking, gardening, watching tv / seeing shows (I live in NYC), and visiting friends and family. I'm a homebody, not one to go out often. I'd rather experience things in my own home and neighborhood than go out all around town. That said, I travel a lot too, so it's mostly that I'm just not big into filling up my day with tons of things to keep busy. I have so much to do already, I always have something I can find around the house to do or enjoy.
13. Name 3 influential authors on you and tell us why.
Agatha Christie. I love Poirot and Miss Marple, so I tend to write in a similar style. I'm nowhere near as talented as Christie in terms of writing capability, but I do think my plots are on the same level. I often come up with a few shockers and inventive connections and/or method for killing a character.
Henry James. He takes at least twice as many words to say something as necessary, but I love him. I tend to do the same thing… it creates tone and imagery when you do this. I think it's useful in certain scenes, unnecessary in others, but reading his books has helped me figure out my own personal approach.
Lilian Jackson Braun's Cat Who series is similar to mine (or mine to hers). I think she invented the small-town setting where there are tons of side characters who connect with the protagonist regularly. Braun's series was the first one I read and finished in its entirety (30 books), so I think it helped craft how I wrote the Braxton Campus Mysteries.
14. Do you blog and share book reviews of other authors? Tell us all about it.
I do. I have a blog called This is My Truth Now. I wrote my first post in the fall of 2016, so it's about 3 ½ years old. In February 2020, I'll post my 1,000th book review. I'm about 5 away from it today, so I'm not sure which book it will be yet. Over the years, I've shared tons of features, including my 365 Daily Challenge, where I picked a word and chatted about it each day for 1 full year. It usually described me or a situation I'd encountered, and I talked about life in general. I also have my Book Bucket List where viewers can pick 1 book each month that I will read (from a list of 12 books I want to read). I have a weekly Tips and Advice feature where I share tricks and hacks across several areas: Products, Services, Merchandise, Writing, Reading, or General Life.
Additionally, I have a Spotlights and Alerts feature, where at least twice per week, for other authors, I share: (1) Cover Reveals, (2) Book Alerts, (3) Giveaways, (4) Author Interviews, (5) Blog Tours, and (6) Custom Spotlights. I tend to read about 200 books per year, of which 50% are indie writers, 25% are my favorite genres / authors / series, and 25% are random things I find.
15. If you could co-write a book with a famous author who would it be? If it was another writer you admire but isn't well known, who would it be?
Tough question! I think there are 2 authors I'd love to write a book with right now: Kate Morton, because I adore historical fiction and love her plots and descriptions. Fredrik Backman, because his characters are so realistic and emotionally strong, I would love to be part of this world. I've read almost everything these two have written and immediately buy their newest books when they are released.
I must keep quiet on the second question… not because there aren't any but because there are too many. I've worked with so many indie authors in the last few years that I love so much about many of their books and styles. I would feel bad to name someone and forget the others… but I will say, you can usually tell who my fave indies are by the frequency I read their books. If I keep reading, and I am often doing spotlights, it's because I really like their work. Hmm… I'm pretty sure there's a new Billups coming out soon, right? I've read almost all her works, so I will definitely need to read that one.

James is my given name, but most folks call me Jay. I live in New York City, grew up on Long Island, and graduated from Moravian College. I've spent twenty years building a technology career in the retail, sports, media, and entertainment industries. I enjoyed my job, but a passion for books and stories had been missing for far too long. I'm a voracious reader in my favorite genres (thriller, suspense, contemporary, mystery, and historical fiction), as books transport me to a different world where I can immerse myself in so many fantastic cultures and places. I'm an avid genealogist who hopes to visit all the German, Scottish, Irish, and British villages my ancestors emigrated from in the 18th and 19th centuries.
Writing has been a part of my life as much as my heart, my mind, and my body. I decided to pursue my passion by dusting off the creativity inside my head and drafting outlines for several novels. I quickly realized I was back in my element growing happier and more excited with life each day. My goal in writing is to connect with readers who want to be part of great stories and who enjoy interacting with authors. To get a strong picture of who I am, check out my author website or my blog. It's full of humor and eccentricity, sharing connections with everyone I follow—all in the hope of building a network of friends across the world.
When I completed the first book, Watching Glass Shatter, I knew I'd stumbled upon my passion again, suddenly dreaming up characters, plots, and settings all day long. I chose my second novel, Father Figure, through a poll on my blog where I let everyone vote for their favorite plot and character summaries. It is with my third book, Academic Curveball, the first in the Braxton Campus Mysteries, where I immersed myself in a college campus full of so much activity, I could hardly stop thinking about new murder scenes or character relationships to finish writing the current story. I can't believe I've finished writing the sixth book in this series. Come join in the fun…

Website: https://jamesjcudney.com/
Blog: https://thisismytruthnow.com
Next Chapter Pub: https://www.nextchapter.pub/authors/james-j-cudney

Amazon: http://bit.ly/JJCIVBooks
Twitter: https://twitter.com/jamescudney4
Facebook: https://www.facebook.com/JamesJCudneyIVAuthor/
Facebook: https://www.facebook.com/BraxtonCampusMysteries/
Pinterest: https://www.pinterest.com/jamescudney4/
Instagram: https://www.instagram.com/jamescudney4/
Goodreads: https://www.goodreads.com/jamescudney4
LinkedIn: https://www.linkedin.com/in/jamescudney4

Watching Glass Shatter(Contemporary Fiction / Family Drama)
The wealthy Glass family lost its patriarch, Benjamin Glass, sooner than expected. Benjamin's widow, Olivia, and her 5 sons each react to his death in their own way while preparing for the reading of his will. Olivia receives a very unexpected confession from her late husband about one of their sons that could shatter the whole family. Prior to revealing the secret to her children, Olivia must figure out which boy Ben refers to in the confession he left her in his will. While the family attorney searches for the mysterious Rowena Hector whom Ben says holds the answers, Olivia asks her sons to each spend a week with her as she isn't ready to let go of the past. When Olivia visits her sons, she quickly learns that each one has been keeping his own secret from her. Olivia never expected her remaining years would be so complex and life-altering, but she will not rest until her family is reunited after Ben's untimely death. We all need family. We all want to fit in. We're all a mix of quirky personalities. Will Olivia be able to fix them, or will the whole family implode? What will she do when she discovers the son behind Ben's secret? Check out this ensemble cast where each family member's perspective is center stage, discovering along the way who might feel the biggest impact from all the secrets. Through various scenes and memories across a six-month period, you'll get to know everyone, learning how and why they made certain decisions. Welcome to being an honorary member of the Glass family where the flair for over-the-top drama pushes everyone to their limits.
Father Figure (Contemporary Fiction / Family Drama)
Between the fast-paced New York City, a rural Mississippi town and a charming Pennsylvania college campus filled with secrets, two young girls learn the consequences of growing up too quickly. Amalia Graeme, abused by her mother for most of her life, longs to escape her desolate hometown and fall in love. Contemplating her loss of innocence and conflicting feelings between her boyfriend and the dangerous attraction she's developed for an older man, Amalia faces life-altering tragedies. Brianna Porter, a sassy, angst-ridden teenager raised in New York City, yearns to find her life's true purpose, conquer her fear of abandonment, and interpret an intimidating desire for her best friend, Shanelle. Desperate to find the father whom her mother refuses to reveal, Brianna accidentally finds out a shocking truth about her missing parent. Set in alternating chapters two decades apart, the parallels between their lives and the unavoidable collision that is bound to happen are revealed. FATHER FIGURE is an emotional story filled with mystery, romance, and suspense.
BRAXTON CAMPUS MYSTERY SERIES
Academic Curveball: Death at the Sports Complex (#1)
When Kellan Ayrwick, a thirty-two-year-old single father, is forced to return home for his father's retirement from Braxton College, he finds the dead body of a professor in Diamond Hall's stairwell. Unfortunately, Kellan has a connection to the victim, and so do several members of his family. Could one of them be guilty of murder? Then he finds a second body after discovering mysterious donations to the college's athletic program, a nasty blog denouncing his father, and a criminal attempting to change student grades so the star baseball pitcher isn't expelled. Someone is playing games on campus, but none of the facts add up. With the help of his eccentric and trouble-making nana weeding through the clues, Kellan tries to stay out of the sheriff's way. Fate has other plans. Kellan is close to discovering the killer's identity just as someone he loves is put in grave danger of becoming victim number three. And if that's not enough to wreak havoc on his family, everything comes crashing to a halt when his own past comes spiraling back to change his life forever. In this debut novel in the Braxton Campus Mystery Series, readers discover a cozy, secluded Pennsylvania village full of quirky, sarcastic, and nosy residents. Among the daily workings of Braxton College and the charming Ayrwick family, Kellan weighs his investigative talents against an opportunity to achieve a much sought-after dream. When this first book ends, the drama is set for the next adventure in Kellan's future… and it's one you won't want to miss.
Broken Heart Attack: Death at the Theater (#2)
When an extra ticket becomes available to attend the dress rehearsal of Braxton's King Lear production, Kellan tags along with Nana D and her buddies, sisters-in-law Eustacia and Gwendolyn Paddington, to show support for the rest of the Paddington family. When one of them appears to have a heart attack in the middle of the second act, Nana D raises her suspicions and asks Kellan to investigate who killed her friend. Amidst family members suddenly in debt and a secret rendezvous between an unlikely pair, Kellan learns the Paddingtons might not be as clean-cut as everyone thinks. But did one of them commit murder for an inheritance? Kellan is back in his second adventure since returning home to Pennsylvania. With his personal life in upheaval and his new boss, Myriam, making life difficult, will he be able to find a killer, or will he get caught up in his own version of stage fright?
Flower Power Trip: Death at the Masquerade Ball (#3)
Braxton College is throwing the Heroes & Villains Costume Extravaganza to raise money for renovations to the antiquated Memorial Library. While attending, Kellan stumbles upon a close family friend standing over a dead body that's dressed as Dr. Evil. Did one of Maggie's sisters kill an annoying guest at the Roarke and Daughters Inn or does the victim have a more intimate connection to someone else on campus? As Kellan helps the school's president, Ursula, bury a scandalous secret from her past and unearth the identity of her stalker, he unexpectedly encounters a missing member of his own family who's reappeared after a lengthy absence. When all the peculiar events around town trace back to the Stoddards, a new family who recently moved to Wharton County, the explosive discovery only offers more confusion. Between the special flower exhibit that's made an unplanned stop on campus and strange postcards arriving each week from all around the world, Kellan can't decide which mystery in his life should take priority. Unfortunately, the biggest one of all has yet to arrive at his doorstep. When it does, Kellan won't know what hit him.
Mistaken Identity Crisis: Death on the Cable Car (#4)
A clever thief with a sinister calling card has invaded Braxton campus. A string of jewelry thefts continues to puzzle the sheriff given they're remarkably similar to an unsolved eight-year-old case from shortly before Gabriel vanished one stormy night. When a missing ruby is discovered near an electrified dead body during the campus cable car redesign project, Kellan must investigate the real killer to protect his brother. Amidst sorority hazing practices and the victim's connections to several prominent Wharton County citizens, a malicious motive becomes more obvious and trickier to prove. As if the latest murder isn't enough to keep him busy, Kellan partners with April to end the Castigliano and Vargas crime family feud. What really happened to Francesca while all those postcards showed up in Braxton? The mafia world is more calculating than Kellan realized, and if he wants to move forward, he must make a few ruthless sacrifices. Election Day is over, and the new mayor takes office. Nana D celebrates her 75th birthday with an adventure. A double wedding occurs at Crilly Lake on Independence Day. And Kellan receives a few more surprises as the summer heat settles in Wharton County.
Haunted House Ghost: Death at the Fall Festival (#5)
It's Halloween, and excitement is brewing in Braxton to carve jack-o'-lanterns, go on haunted hayrides, and race through the spooky corn maze at the Fall Festival. Despite the former occupant's warnings, Kellan renovates and moves into a mysterious old house. When a ruthless ghost promises retribution, our fearless professor turns to the eccentric town historian and an eerie psychic to communicate with the apparition. Meanwhile, construction workers discover a fifty-year-old skeleton after breaking ground on the new Memorial Library wing. While Kellan and April dance around the chemistry sparking between them, a suspicious accident occurs at the Fall Festival. Soon, Kellan discovers the true history and dastardly connections of the Grey family. But can he capture the elusive killer – and placate the revenge-seeking ghost.
Frozen Stiff Drink: Death at Danby Landing (#6)
A winter blizzard barrels toward Wharton County with a vengeance. Madam Zenya predicted the raging storm would change the course of Kellan's life, but the famed seer never could've prepared him for all the collateral damage. Nana D disappears after visiting a patient at Willow Trees, leaving behind a trail of confusion. When the patient turns up dead, and second body is discovered beneath the snowbanks, Kellan must face his worst fears. What tragedy has befallen his beloved grandmother? Kellan's brother Hampton learns essential life lessons the hard way after his father-in-law accuses him of embezzlement. While trying to prove his innocence, Hampton digs himself a deeper hole that might lead to prison. Sheriff Montague wants to save him, but she receives the shock of her life as the past hurtles forward and complicates her future. Between locating Nana D and solving the scandalous murder of another prominent Braxton citizen, Kellan and April's worlds explode with more turmoil than they can handle. Too bad neither one of them knows what to do about the psychic's latest premonition. The suspicious deaths happening around town aren't ending anytime soon.