Sometimes, when you open the door to the past, what you confront is your destiny.
Reclusive author Vida Winter, famous for her collection of twelve enchanting stories, has spent the past six decades penning a series of alternate lives for herself. Now old and ailing, she is ready to reveal the truth about her extraordinary existence and the violent and tragic past she has kept secret for so long. Calling on Margaret Lea, a young biographer troubled by her own painful history, Vida disinters the life she meant to bury for good. Margaret is mesmerized by the author's tale of gothic strangeness—featuring the beautiful and willful Isabelle, the feral twins Adeline and Emmeline, a ghost, a governess, a topiary garden and a devastating fire. Together, Margaret and Vida confront the ghosts that have haunted them while becoming, finally, transformed by the truth themselves.


The Thirteenth Tale is the second book I've read by Diane Setterfield. I love everything about this Gothic Literary Novel and the mystery to be deciphered from distinct stories entwined with a common thread and told seamlessly by one of the main characters, VIDA WINTERS. Ms. Setterfield does an incredible job of WORLD-BUILDING. Each character is unique, and their story explored in detail.
The Thirteenth Tale revolves around two main characters, VIDA WINTERS and MARGARET LEA. Both are writers and bibliophiles with SECRETS and pains to be told, explored, and healed. Vida Winters has withheld a haunting lifelong secret. On the other hand, Margaret Lea discovers a secret her parents concealed about her DEAD TWIN, one she never knew existed. TRUTH is the theme, perhaps conflict that resounds throughout this story. Honesty and facts are important to Margaret, but Vida, a master of tales, creates untruths for a living. Will the Thirteenth Tale disinter truths of Vida Winter's secret past? 
Margaret Lea's life revolves around books. As a BIOGRAPHER and a BIBLIOPHILE, she's spent most of her life in her father's rare bookshop, taking care of treasured books.
" The shop was both my home and my job. It was a better school for me than school ever was, and afterward it was my own private university. It was my life."
One day Margaret receives a letter from the prominent British author, Vida Winters. On the verge of death, she seeks Margaret to write her biography, the Thirteenth Tale about her life, a life obscure to many.
"Now, of the letter was to be believed, Vida Winter wanted to tell the truth about herself. This was curious enough in itself, but curiouser still was my next though: Why should she want to tell it to me?"
Having ever read Mrs. Winter's books, Margaret retrieves the Thirteen Tales of Change and Desperation from a cabinet her father keeps rare books. The first line of the story instantly grabs Margaret's attention.
"All children mythologize their birth. It is a universal trait. You want to know someone? Heart, mind and soul? Ask him to tell you about when he was born. What you get won't be the truth; it will be a story. And nothing is more telling than a story."
Although the title hints at thirteen tales, there are only twelve. What happened to the thirteenth? Captivated by the book, Margaret "…wanted to be held hostage again." So, she accepts the assignment as Vida's biographer. She packs her bag and arrives at a stark house on the cold English moors. Though the home's facade is plain, its interior is plush.
 "Overstuffed sofas. . . piled with velvet cushions . . . upholstered footstools, chaise longues and armchairs, tapestries…"
 After settling in for an extended stay, Margaret arrives in the library, finding Vida Winters seated like an ancient queen.
 "Her regal figure rose out of a profusion of fat purple and red cushions. . . .Draped…in a turquoise-and-green cloth that cloaked her body did not soften the rigidity of her frame… bright copper hair …arranged into an elaborate confection of twists …Her face…powdered white and finished with bold scarlet lipstick… her hands were a cluster of rubies, emeralds and white, bony knuckles… I could not see her eyes… inhuman green irises…"
Before Margaret officially decides to take the assignment, she demands the truth from a woman who has never been forthcoming to fans about her life. "Do you intend to tell the truth?"
"I'm going to tell you a story―a marvelous story . . . Once upon a time, there were twins―"
Twins, that's all Margaret needed to hear, given the death of her own. And thus, days at a time the Thirteenth Tale unfolds from the recesses of Vida's memory. With her sharpened pencils, Margaret fills her pad with Vida's words.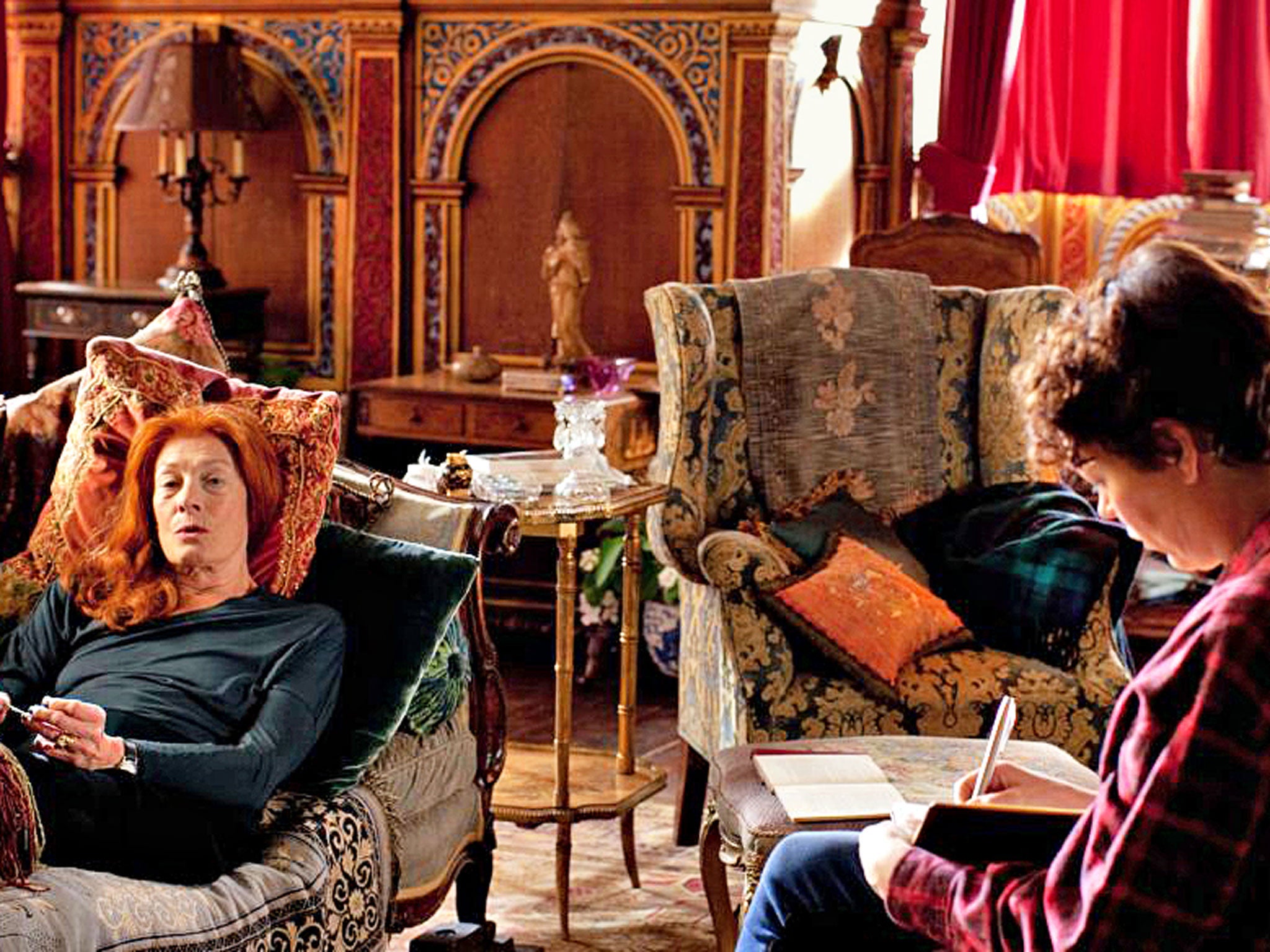 Tales filled with family maladies a Psychiatrist would love to interpret―MENTAL ILLNESSES, self-mutilation, physical abuse, sibling incest. And the birth of two strange, identical twins, ADELINE and EMMELINE, so very different in personality but inseparable and lost in a private languauge only they understand (Cryptophasia).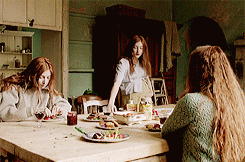 Vida reveals Emmeline's pregnancy, a conception out of wedlock to an unknown father. There's more to the tale. A ghost resides inside the home, a specter that opens and closes books and doors mysteriously.
The tale climaxes to devastating fire and the protection of the baby from the family's lunacy. The baby is taken from the home and abandoned on a neighbor's doorstep.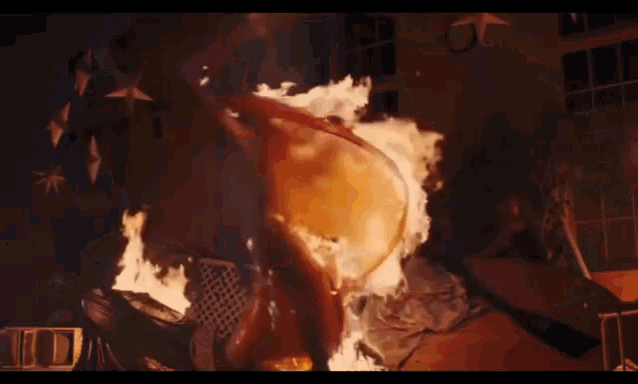 What happened in that fire?  With years of secrets, and ghosts, will Margaret uncover Vida Winters' real identity? Is there any truth to Vida's thirteenth tale? And what happened to the abandoned infant?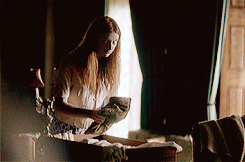 And the twins, was it Adeline or Emmeline who survived?
Diane Setterfield's well-written novel is reminiscent of Bronte's Jane Eyre, and du Maurier's Rebecca, however, with Ms. Seterfield's discernible style. Filled with MYSTERY and SUSPENSE I highly recommend The Thirteenth Tale.

Diane Setterfield is a British author. Her debut novel, The Thirteenth Tale (2006) was published in 38 countries worldwide and has sold more than three million copies. It was number one in the New York Times hardback fiction list for three weeks and is enjoyed as much for being 'a love letter to reading' as for its mystery and style. Her second novel is Bellman & Black (2013), an unusual genre-defying meditation on workaholism, Victorian mourning ritual and rooks, and her third, Once Upon a River, will be published in early 2019.
Born in rural Berkshire, Diane spent most of her childhood in the village of Theale. After schooldays at Theale Green, Diane studied French Literature at the University of Bristol. Her PhD was on autobiographical structures in André Gide's early fiction. She taught English at the Institut Universitaire de Technologie and the Ecole nationale supérieure de Chimie, both in Mulhouse, France, and later lectured in French in the UK. She left academia in the late 1990s to pursue writing.
The Thirteenth Tale was acquired by Heyday Films and adapted for television by the award-winning playwright and scriptwriter, Christopher Hampton. Starring Vanessa Redgrave and Olivia Colman, it was filmed in North Yorkshire and broadcast by BBC2 in 2013.
Diane now lives in Oxford by the Thames. When not writing she reads widely, and when not actually reading she is usually talking or thinking about reading. She is, she says, 'a reader first, a writer second.'
Connect with the author at:
Author's Website: https://www.dianesetterfield.com/profile/
Facebook: https://www.facebook.com/dianesetterfieldauthor/
Twitter: https://twitter.com/DianeSetterfie1
Amazon.com
The Thirteenth Tale was adapted into a film in 2013.