Title: Suicide By Death
Author: Mark Anthony Waters
Genre: Fiction, Psychology of Suicide
Publisher: Creativia, March 28, 2018
To her, death seems like a rational solution to her problems. Clair is convinced there are no rainbows in the sky, and certain the greener grass does not exist on the other side.
With many suicide attempts and as many failures, Clair feels she is once again at the end of the rope. And this time, it is shorter than ever before.
Many have suffered the loss of a loved one, friend or acquaintance to suicide, often without warning. All too often, drugs, alcohol and sexual abuse play a vital role.
This story is about all three.


Suicide by Death is the first book I've read by Mark Anthony Waters, a fiction novel based on true events. The story revolves around a pervasive societal mental illness―depression, drug abuse, self-mutilation, sexual abuse, despair, and suicide. These tough to swallow psychological issues plague Claire, the main character, who travels a road to self-destruction, leading to a path of self-discovery. From the moment Claire was born, her premature birth presaged a life fraught with struggles.
Clair got introduced to the world . . . a few weeks. . . premature. She remained in critical condition . . . her chances . . . thin. The troubles she endured, literally began at birth, but fought and won her first of many battles to come.
Claire, raised in a "nice house in a nice neighborhood, on a street with other nice houses with other nice neighbors," endures unimaginable abuses of a domineering father, a mother who is verbally abusive, and a brother who sexually assaults her while her mother willingly turns a blind eye to Claire's victimization.
Years later, as a promising artist, Claire distances herself from her family, but patterns of abuse rear its ugly head in her personal life, substance abuse, several suicidal attempts, wrong choices in men, Hunter, also a victim of childhood abuse and addiction problems.
Violence, neglect, and abuse were common themes between both families, and Clair and Hunter were collateral damage because of it . . . two lost souls . . . radiated toward one another . . . like the Titanic running into an iceberg.
After many years of substance abuse and suicidal attempts, Claire decides to take her life into her own hands and join group therapy, a tough decision thrusting her into Glen's life-changing therapy where she confronts past demons.
All of those people who ever hurt you— that was their fault . . . "and not yours.
Claire's battle is not an easy one. Her demons are unremitting, but is she strong enough to confront, and silence them? Demons never go away. They will always dwell in her psyche.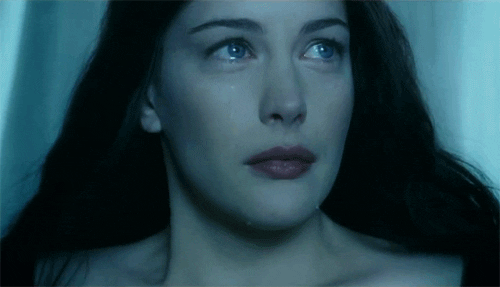 But can she or will she open her heart and allow others to love her the way she deserves to be loved? Well, if I answer that question, I'd give the story away.  
Mr. Waters' book is a timeless, must-read, fictional story echoing reality. I love a novel with a flawed main character who arise from the depths of hell, scarred, yet brave enough to battle their demons head-on, and become their authentic selves. Suicide by death contains valuable messages for those willing to heed its meaning.
I was born and raised in Fort Worth and also attended school there from the first grade and into college. My career started in banking and then furthered my career and education.
In the Dallas/Fort Worth area, I owned and operated an adolescent drug and alcohol treatment program serving the needs of drug and alcohol dependent kids and served as a board member for a local community theater and a food bank network in West Texas.
I have been an active member of various civic organizations including Rotary International and a current member of the Rockport Writers Group, the Rockport/Fulton Chamber of Commerce and current VP of Keep Aransas County Beautiful.
Before moving to Rockport, Texas, writing became my new career and hadn't regretted a single minute. I love to write! I'm asked all the time what genre do I like to use. Answer? I'm all over the place. I don't plan on having a "series" of anything at the moment, I just want the original piece to stand on its own without a follow-up. So far I have at least four other projects in the works and two published novels. My first, and still unpublished, "Port Summerville" is due out next summer and I can't wait! Just released and one that I am especially excited about is "Suicide by Death." It is hard to put into words how you would take a serious topic like this and approach it with humor and wit but maintained a level of respect to those impacted by such a tragedy. Next on the list is "Right Heart, Wrong Love." It is a love story of sorts and should be out in the next few months. "Three Days in Heaven" has been on the market for nearly two years and is doing great.
I have been married to my wife of almost forty years, Beth. Together we have three grown children, two daughters in law, a grandchild, one dog, and one cat.
Connect with the author at http://markanthonywaters.com/ and on Facebook.
Amazon.com
***During the holiday season, depression and suicide are endemic. Please, don't suffer in silence. If you or someone you know needs help or assistance, please call:
National Suicide Prevention Lifeline (800) 273-8255 Hours: 24 hours, 7 days a week Languages: English, Spanish
Website: http://www.SuicidePreventionLifeline.org
For more information about depression, visit WebMD at http://www.webmd.com/depression/guide.