Newlyweds Celestial and Roy are the embodiment of both the American Dream and the New South. He is a young executive, and she is an artist on the brink of an exciting career. But as they settle into the routine of their life together, they are ripped apart by circumstances neither could have imagined. Roy is arrested and sentenced to twelve years for a crime Celestial knows he didn't commit. Though fiercely independent, Celestial finds herself bereft and unmoored, taking comfort in Andre, her childhood friend, and best man at their wedding. As Roy's time in prison passes, she is unable to hold on to the love that has been her center. After five years, Roy's conviction is suddenly overturned, and he returns to Atlanta ready to resume their life together.
 
This stirring love story is a profoundly insightful look into the hearts and minds of three people who are at once bound and separated by forces beyond their control. An American Marriage is a masterpiece of storytelling, an intimate look deep into the souls of people who must reckon with the past while moving forward—with hope and pain—into the future.


An American Marriage, by Tayari Jones, is a Literary Fiction novel that revolves around a miscarriage of justice as old as American history and still present in today's black communities. First and foremost, An American Marriage is well written and crafted in a highly effective style. The story is told in the third and first-person POV with intimate letters over five years between the main characters, husband and wife, Roy and Celestial. These correspondences are written from the heart, giving the reader insight into Roy and Celestial's heart and soul, and revealing their deepest desires and fears.  
Celeste and Roy have great plans for their life and marriage. Both are young, well-educated college graduates, ambitious, in love, and just starting their lives together.  Newlyweds married a little over a year, they have their spats and misgivings about marriage. Perhaps too many for a new marriage.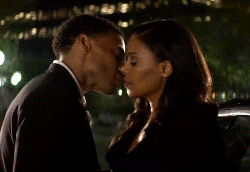 Planning a road trip to visit Roy's parents in Eloe, Louisiana Celestial had some inkling of danger that Roy perceived much too late.
"Looking back on it, it's like watching a horror flick and wondering why the characters are so determined to ignore the danger signs. When a spectral voice says, get out, you should do it. But in real life, you don't know that you're in a scary movie . . ."
After visiting Roy's parents, Roy and Celeste book a room at the Piney Woods Hotel where they have yet another argument. Celeste supposes there will always be fights, misgivings, and reconciliations.
". . . we would grow old together, accusing and forgiving? . . . I believed that our marriage was a fine-spun tapestry, fragile but fixable. We tore it often and mended it, always with a silken thread, lovely but sure to give way."
Little did they know the misfortune looming at the Piney Woods Hotel. Something that will test their marriage, their resolve, and their life from that night forward.
After their argument, Roy leaves the room to get a bucket of ice and encounters an older woman at the ice machine. Polite banter occurs about her injured arm wrapped in an arm sling. Being a gentleman, Roy carries her bucket of ice back to her room, helps her open a window, and fix a minor plumbing problem in the bathroom.
"I left. She thanked me; I called her ma'am. It was 8:48 p. m. I know this because I checked my watch  . . ."
Later that evening, after being accused of rape by the woman he'd met at the ice machine, policemen burst into Roy's room, drag him from the bed into the parking lot.
But Celeste knows he's Innocent.
 "Roy was with me all night. She doesn't know who hurt her, but I know who I married. I married Roy Othaniel Hamilton… The only thing that my good man ever hurt was his own hands.
Roy is wrongfully incarcerated, however, his wife, family, and friends are staunch believers, and never doubt his innocence. But is belief enough to restore a man's integrity, dignity, marriage, life?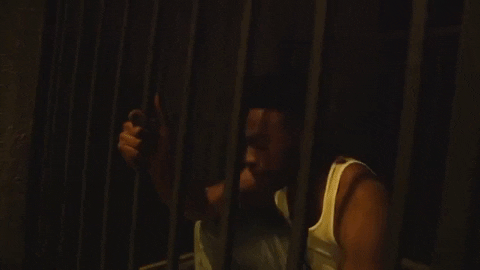 During Roy's incarceration, the fabric of their marriage unravels. Letters written the first months and years of Roys's term are consistent, passionate, reaffirming their love.
But with time, those letters reveal pain, mistrust, uncertainty. Can a marriage, barely a year old, tenuous at best, with little foundation, survive a twelve-year prison term?
 While Celestial's passion for designing cloth dolls becomes a thriving business success,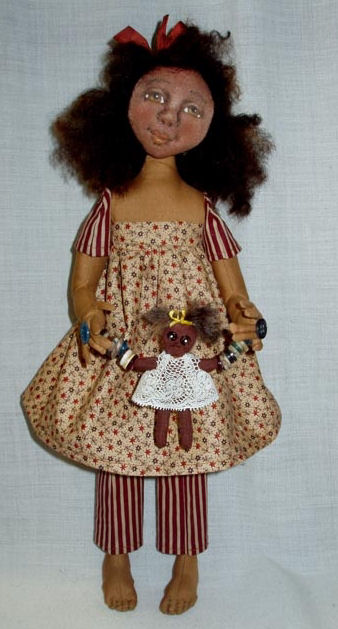 Roy languishes behind bars. Animosity, jealousy, and mistrust arise. Will their love survive this tragedy? Or was the marriage fractured before Roy's conviction? I cannot reveal much more, but An American Marriage is truly a must-read novel.
Ms. Jones, thank you for the fantastic, well-written, emotionally-charged, heartbreaking story. I highly recommend this to all.
Tayari Jones is the author of the novels Leaving Atlanta, The Untelling, Silver Sparrow, and An American Marriage (Algonquin Books, February 2018). Her writing has appeared in Tin House, The Believer, The New York Times, and Callaloo. A member of the Fellowship of Southern Writers, she has also been a recipient of the Hurston/Wright Legacy Award, Lifetime Achievement Award in Fine Arts from the Congressional Black Caucus Foundation, United States Artist Fellowship, NEA Fellowship and Radcliffe Institute Bunting Fellowship. Silver Sparrow was named a #1 Indie Next Pick by booksellers in 2011, and the NEA added it to its Big Read Library of classics in 2016. Jones is a graduate of Spelman College, University of Iowa, and Arizona State University. An Associate Professor in the MFA program at Rutgers-Newark University, she is spending the 2017-18 academic year as the Shearing Fellow for Distinguished Writers at the Beverly Rogers, Carol C. Harter Black Mountain Institute at the University of Nevada, Las Vegas.
Connect With Author At:
Amazon.com